Rainbow Wraps!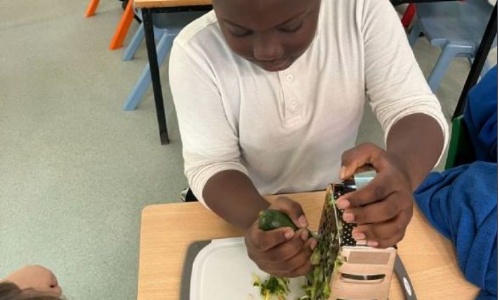 Jemison class have tasted the rainbow this week!
Our Design Technology vision:
Be innovative.

Be hands-on.

Be diagnostic.
In this lesson, pupils discussed the importance of eating a balanced diet and the role that vitamins and minerals play. They learnt that both fruit and vegetables are a major source of vitamins, especially when eaten raw and not cooked.
It was then explained to pupils that they were going to make rainbow wraps. Pupils followed a set of instructions and watched a demonstration of how to grate the fruit and vegetables using a grater. Additionally, they learnt how to make a simple dressing that involved greek yoghurt, olive oil and lemon juice.
The result: incredibly tasty, delicious wraps!