Happy Diwali!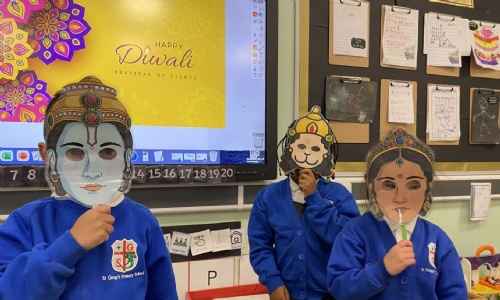 Reception have really enjoyed learning all about Diwali, also known as the 'festival of lights'
In English, we have been reading and re-telling the story of Rama and Sita, as well as Dipal's Diwali. We also planned our own Diwali party by using our phonics to write invitations, shopping lists and cards.
In expressive arts and design, we have been using a range of materials and media to explore traditional ways of preparing for Diwali, such as creating our own Mendhi and Rangoli patterns, as well as making our own Diva lamps out of clay.
On Friday afternoon, we had a Diwali party, where we enjoyed dancing and tasting different food!
Reception have really been living up to our EYFS vision:
Be an Explorer.
Be a Trier.
Be a Talker.
Be a Creator.
Writing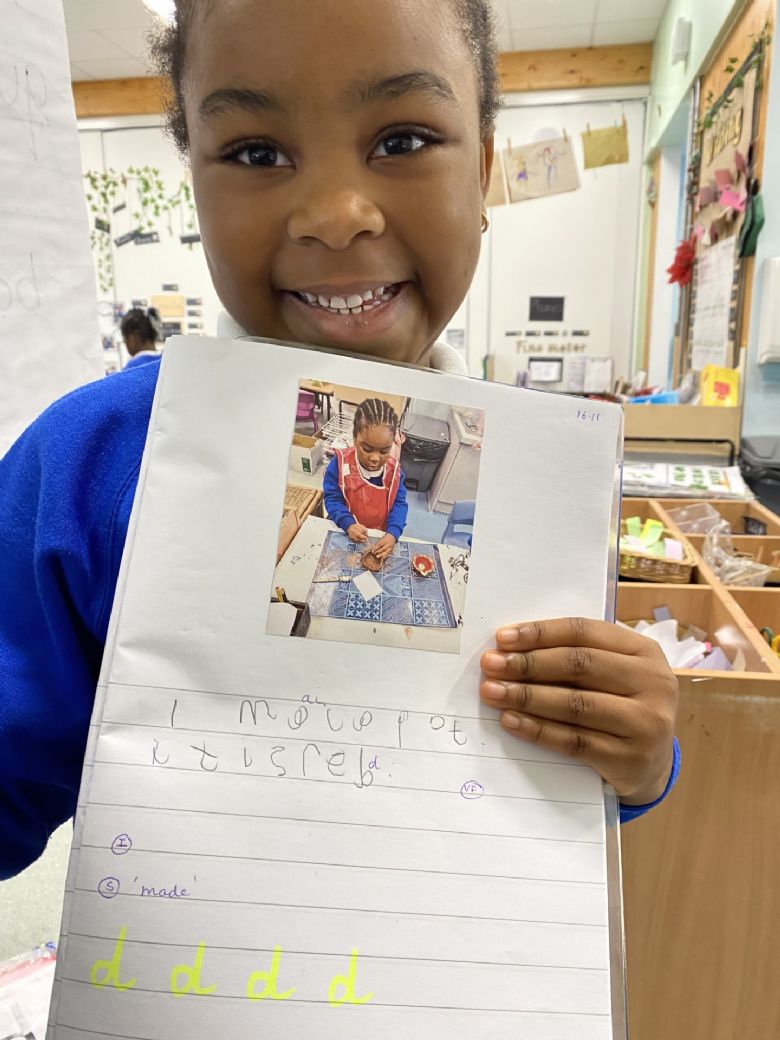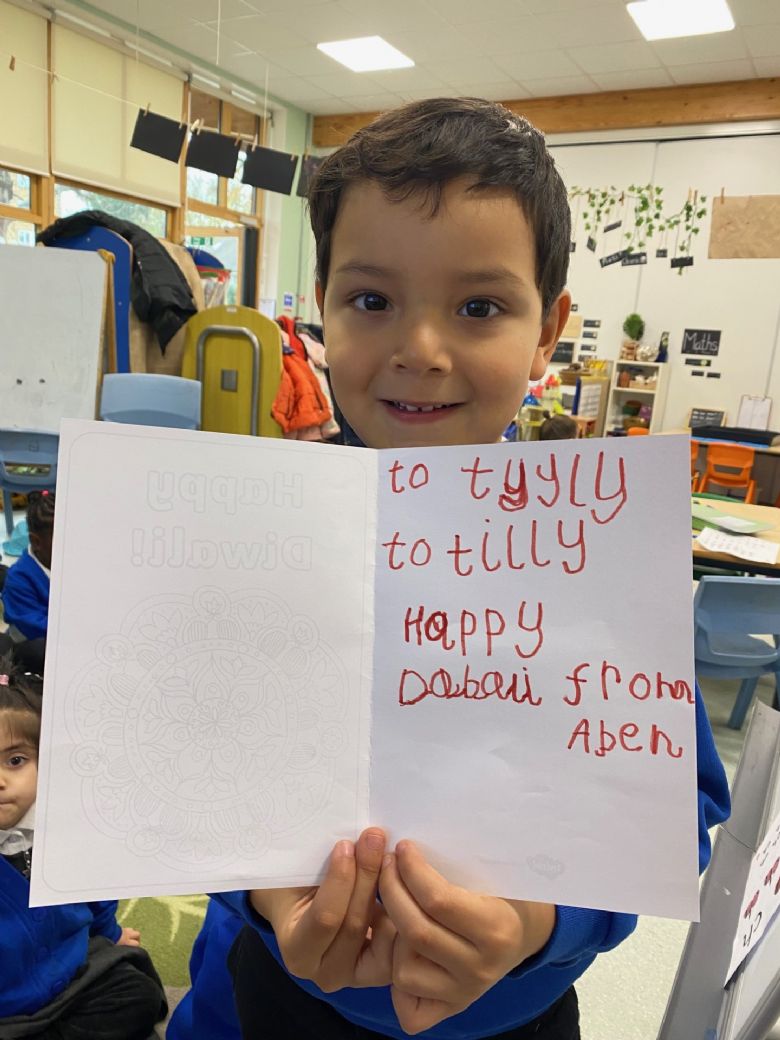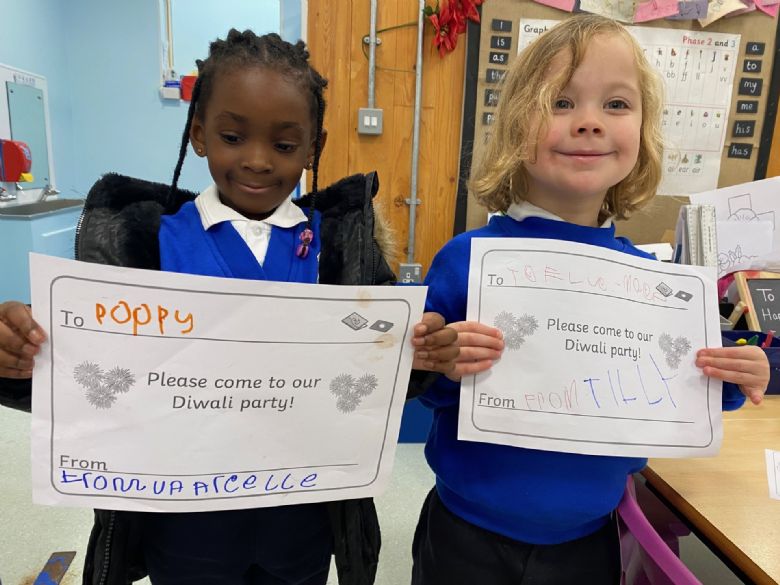 Expressive Arts and Design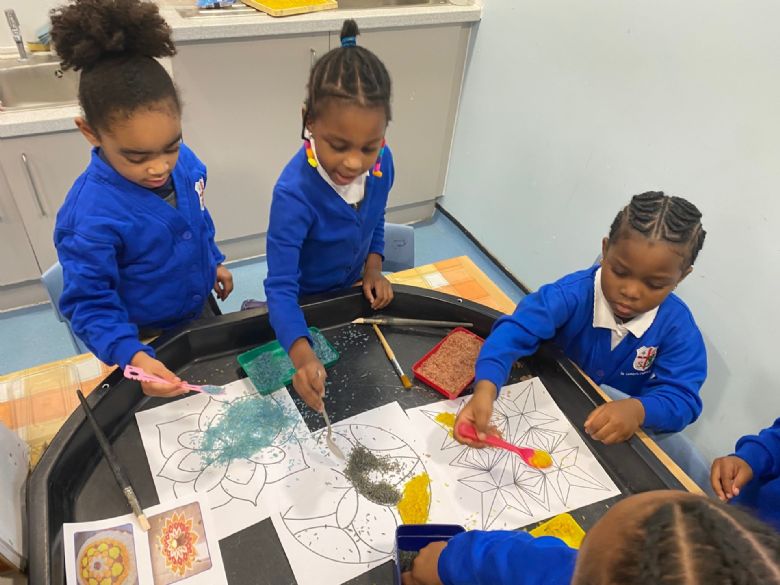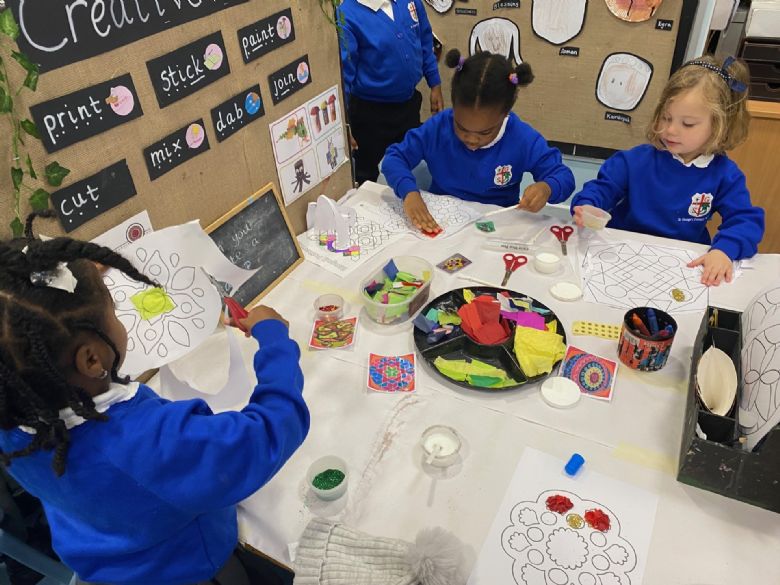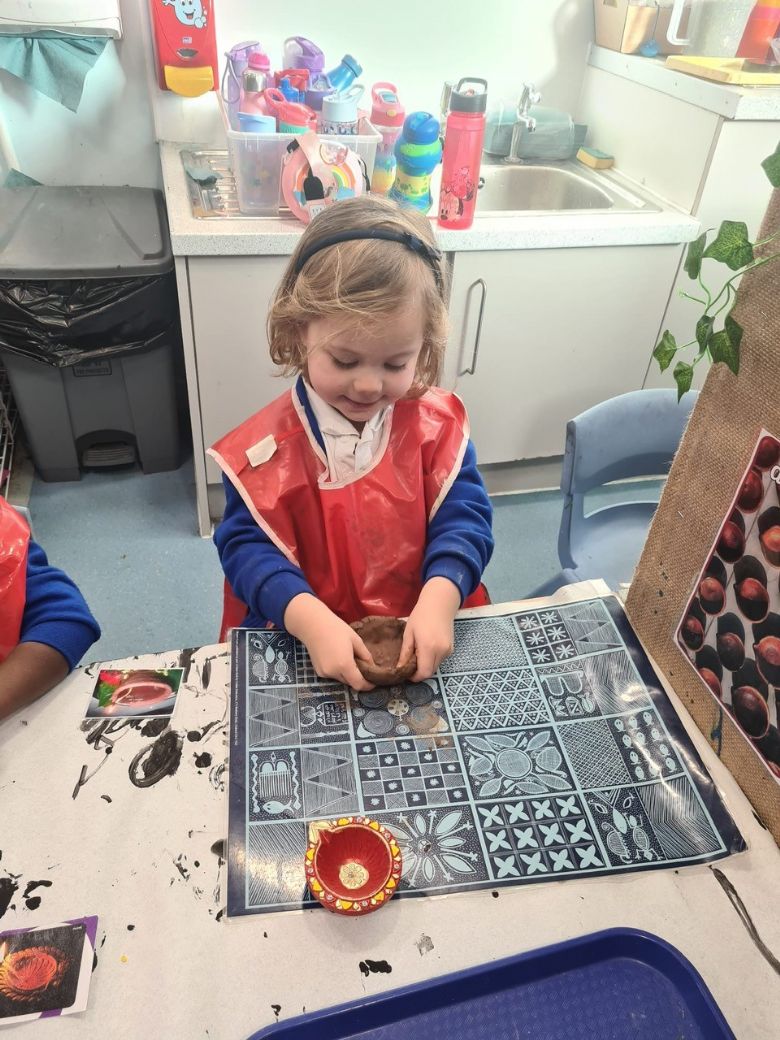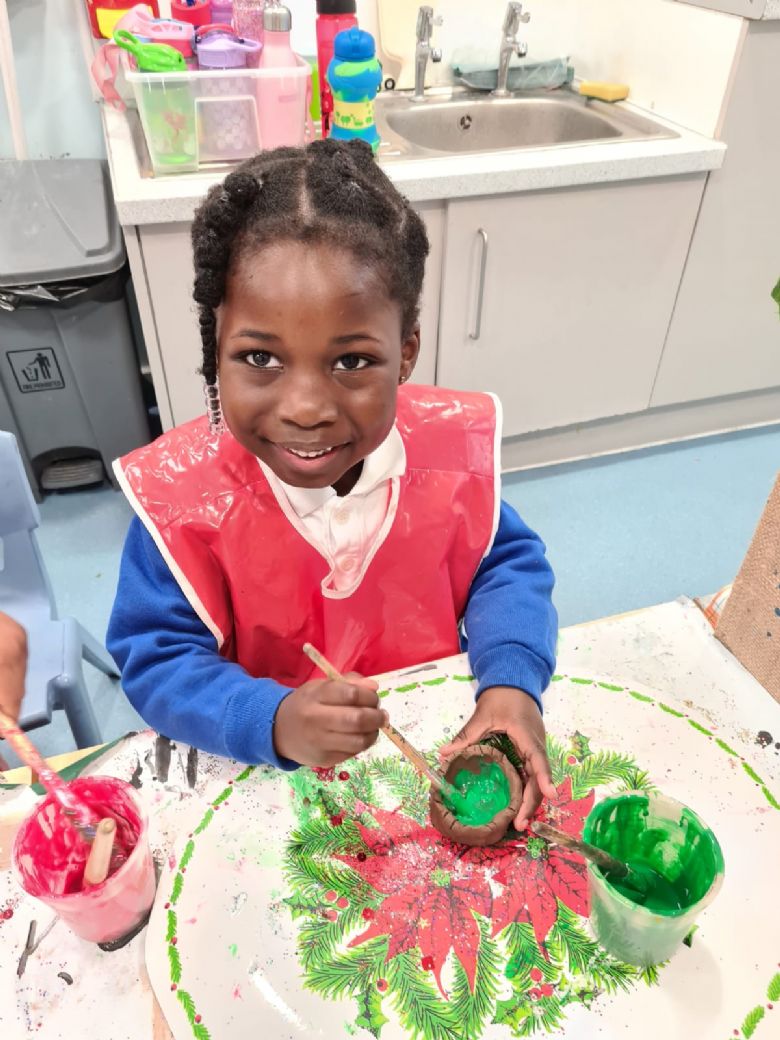 Diwali Party!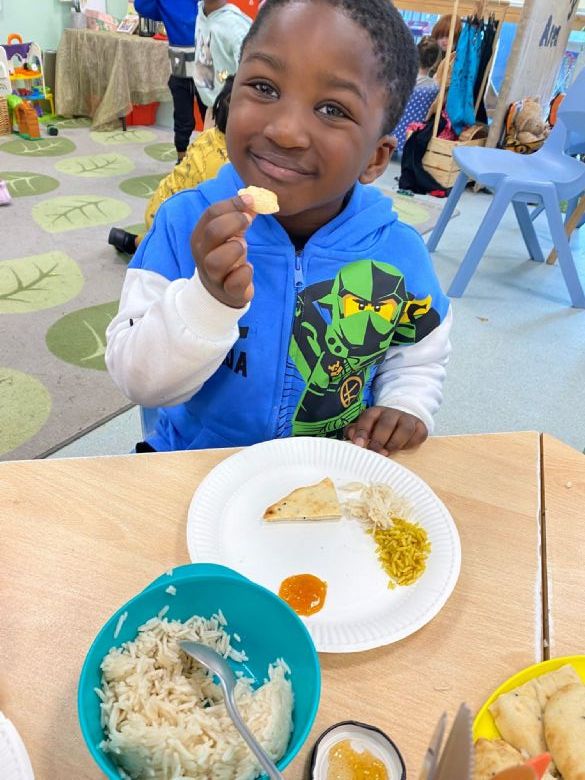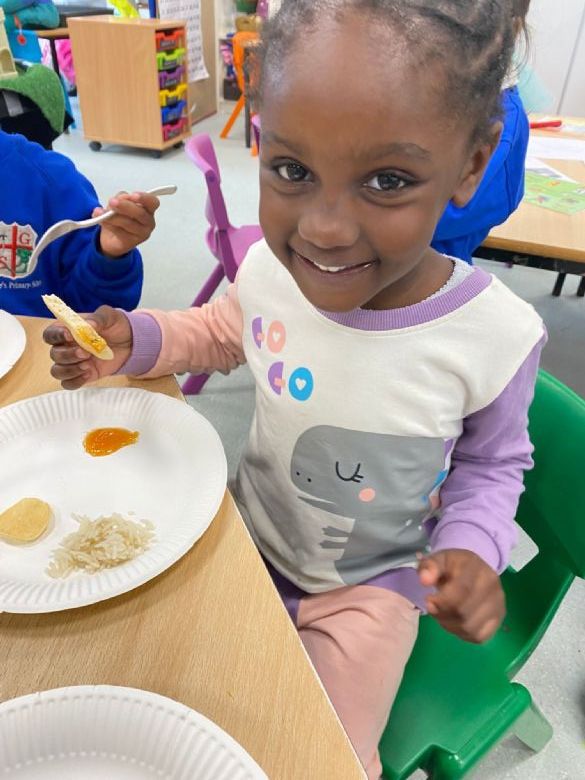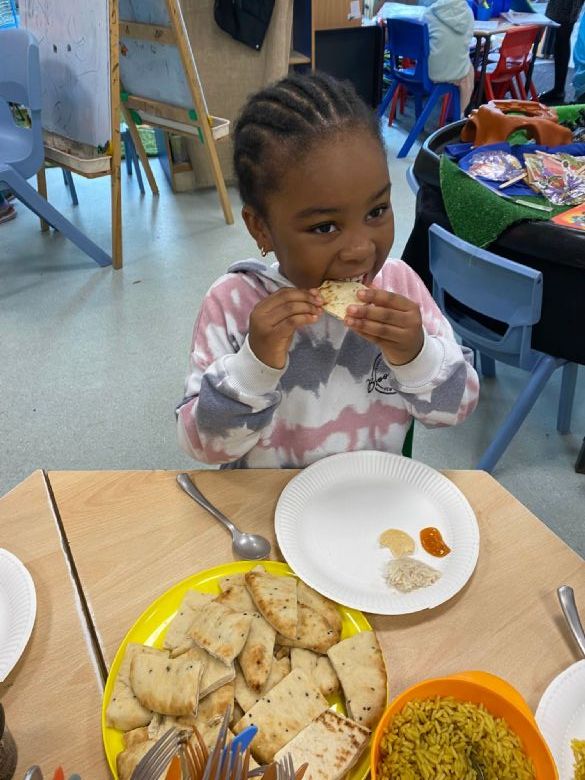 Re-telling