Thank You, Jill Bray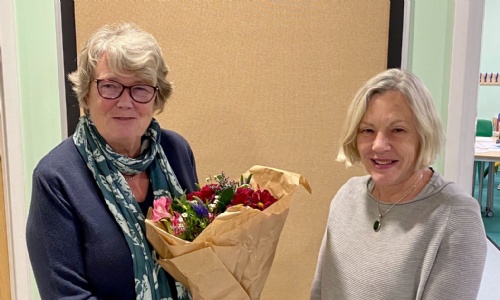 There was a changing of the guard at last night's Full Governing Board Meeting...
St. George's would like to give the warmest of thank yous to Jill Bray, who has served on our governing board for 11 years.

It was with a heavy heart that she has now stepped down as Chair of the Governing Board.
We are really pleased to announce that our new Chair of Governors is Joanna Goodrich, who was voted in on Wednesday's meeting.
We are also very pleased to say that Jill Bray has kindly decided to remain on the board and was voted in as Vice Chair.
We all look forward to continuing to build on the successes of St George's school as we build for the future.