School Games Day 2021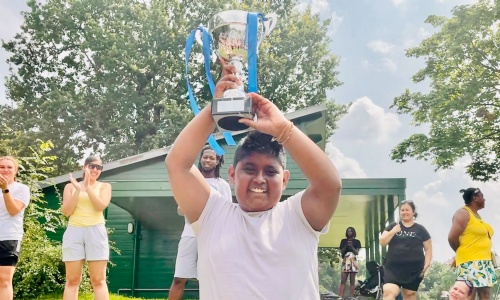 Blue House Take the Glory at the School Games 2021!
We are so happy that we were able to hold School Games Day 2021 at Dulwich College Sports Track.
It was the perfect mix of competition, sporting spirits, fun and community.
We were really proud of all of the children for trying their absolute best, cheered on by our fabulous families.
The parent-teacher race was a real event. Thank you everyone for your participation. A big thank you to Miss Michell too, who organised the whole event.