Eco-Charter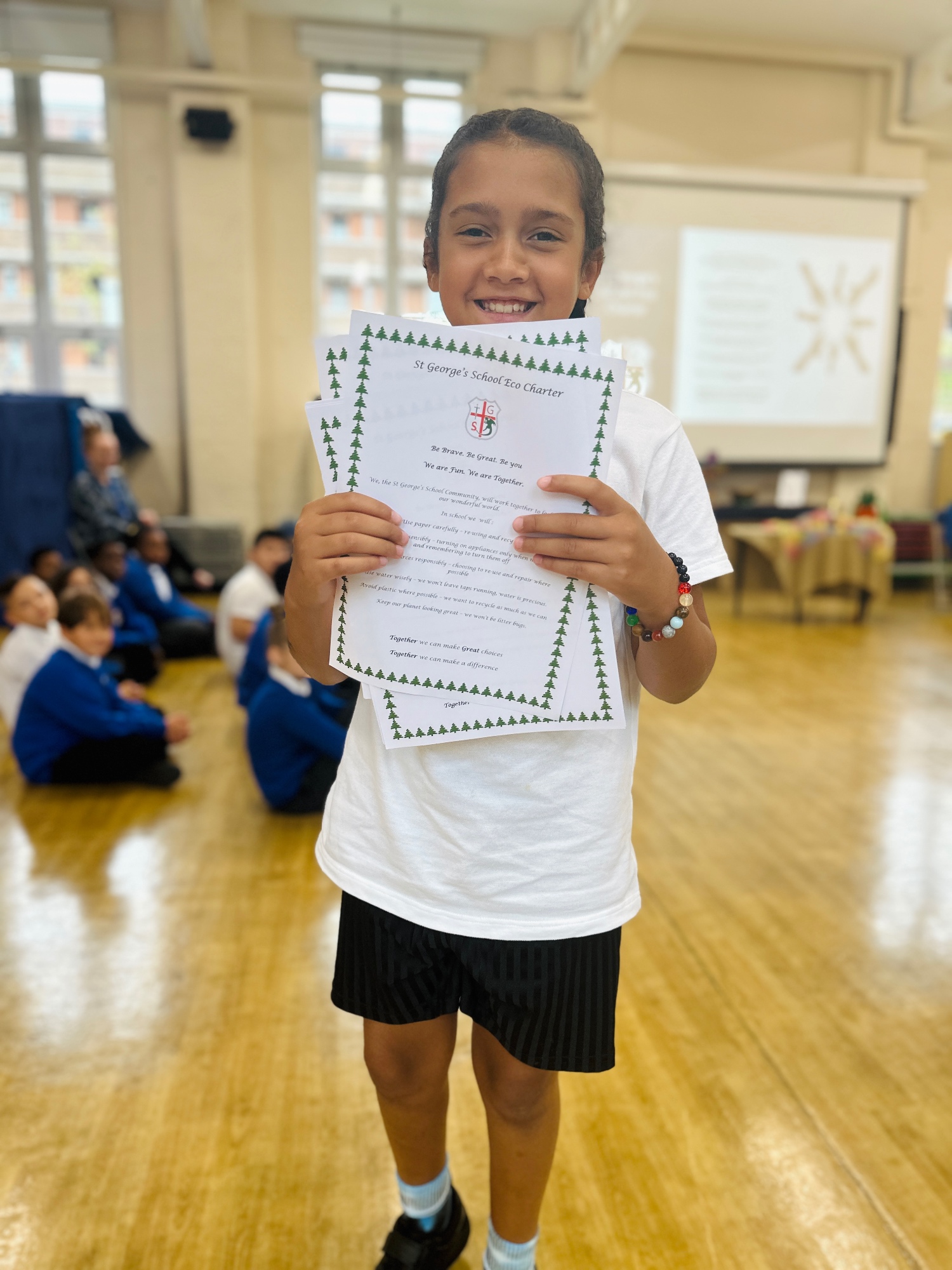 Our vision statement says:
Be brave.
This means taking a stand for what we believe in. Last Summer, Faith Group voiced their passion for looking after our environment.
As a result, they collated ideas and have created St George's Eco-Charter.
Together, we will make a difference and promise to live out the statements on our eco-charter.
Have a look below to see what our promises are.