Languages
Be expressive.

Be cultured.

Be confident.
Our Language Curriculum Vision Statement
Be expressive. Be cultured. Be confident.

Intent
Our intent is to deliver the content outlined in the Languages programmes of study within the national curriculum augmented with powerful knowledge carefully selected to build upon our pupils' starting points of cultural capital.
To this end, we use the Language Angels model curriculum. This is a knowledge-engaged progress model which clearly outlines the key knowledge and vocabulary for each stage of learning in sequence.
Implementation
All areas of our curriculum are implemented using ten principles of effective instruction outlined in our Teaching Touchstones, which work in symbiosis with the Gradual Release Towards Independence model for teaching.
In Languages, we want to encourage pupils to express their ideas and thoughts in another language and to understand and respond to its speakers, both in speech and in writing. We approach the teaching and learning of foreign languages like 'language lego': we start with small blocks of language knowledge, increase the number and complexity and encourage pupils to put the blocks together to create complex, adventurous and amazing linguistic structures. We provide opportunities for them to communicate for practical purposes, learn new ways of thinking and read great literature in the original languages. We ensure a solid foundation for learning further languages, equipping pupils to study and work in other countries.
Impact
The impact of our curriculum is directly aligned to our whole school vision and culture statements, as well as the languages vision statement and the aims and purposes set out in the national curriculum.
We say to our pupils:
Be expressive:
This means we want our pupils to:
Be brave:
Learn new vocabulary relevant to the Languages topic.

Recognise and respond to question words.
Be great:
Speak in sentences, using familiar vocabulary, phrases and basic language structures

Be able to describe people, places, things and actions orally and in writing

Develop accurate pronunciation and intonation so that others understand when they are reading aloud or using familiar words and phrases.
Be you:
Engage in conversations; ask and answer questions; express opinions and respond to those of others; seek clarification and help.

Write phrases from memory, and adapt these to create new sentences, to express ideas clearly.
Be cultured:
This means we want our pupils to:
Be brave:
Appreciate that there are different cultures.

Listen attentively to spoken language and show understanding by joining in and responding.

Explore the patterns and sounds of language through cultural songs and rhymes.

Link the spelling, sound and meaning of words
Be great:
Appreciate stories, songs, poems and rhymes in the language.

To recognise how other languages differ from or are similar to English.

Understand basic grammar appropriate to the language being studied- e.g. feminine and masculine, conjugation of high-frequency verbs.
Be you:
Develop relations with schools and pupils in another country.
Be confident:
This means we want our pupils to:
Be brave:
Be able to stand in front of others and 'have a go'.

Have a clear understanding of the phonics of another language to be able to pronounce words with confidence.
Be great:
Present ideas and information to a range of audiences.

Be able to use Language knowledge within other areas of the curriculum.
Be you:
Broaden their horizons and have ambitions to travel to countries with different languages and cultures.
What language do pupils learn at St. George's?
At St. George's, we have chosen to teach French. This is because of the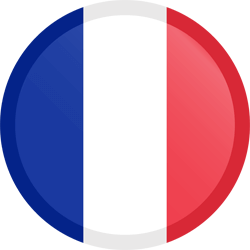 knowledge of our staff and because of the relevance to many of our pupils' linguistic heritage.
In line with statutory guidance, French is taught across Key Stage Two, however we are developing ways of introducing language through song in the Early Years and Key Stage One so that pupils have the building blocks and pre-built schema through which to begin learning in Year Three.
Language Angels Curriculum
As outlined in our Curriculum Vision for Languages, we are passionate about ensuring our pupils are equipped with the skills to communicate in a new language. We have therefore adopted the Language Angles Curriculum, which is sequenced to ensure pupils have the building blocks of language and communication.

Of their, curriculum, Language Angels say:
Our experienced team of foreign language teaching specialists and linguists have spent thousands of hours over many years creating, testing and refining our lessons and resources to ensure they deliver each and every time.

Interactive teaching materials are provided for all lessons. We cover a wide variety of topics (including cross-curricular topics) with all instances of the foreign language pre-recorded using a native speaker and fully controlled by the teacher.

Our resources automatically link your teaching to the 12 attainment targets set out in the DfE Languages Programme of Study for KS2 as well as giving you a comprehensive history of pupil learning and progression in the main language learning skills – speaking, listening, reading and writing.
For more information about the Language Angles curriculum, please visit their website, here.