Welcome
It is an incredibly exciting time to be at St. George's CE Primary. We have a wonderful, newly-built school environment, which is spacious and inviting. Our teachers are incredibly talented and hardworking and our pupils' smiles and love of learning make St George's a very special place to be.
Our Early Years outdoor space is incredibly large and has to be seen to be believed. On our grounds, we house two large sports halls; a delightful, spacious outside area for reflection; a dedicated, well-resourced music room; and a kitchen space for food technology lessons. We are also moving our whole school library to a more central location and are in the process of developing a specialist art room.
St. George's is a one and a half form entry school within the Southwark Diocesan Board of Education Multi-Academy Trust. Being a part of the Trust offers us opportunities for staff training; the sharing of ideas; and tangible benefits for our pupils that go far beyond the offer a school of our size would normally enjoy. We are proud to have our individual vision and ethos within the family of the MAT.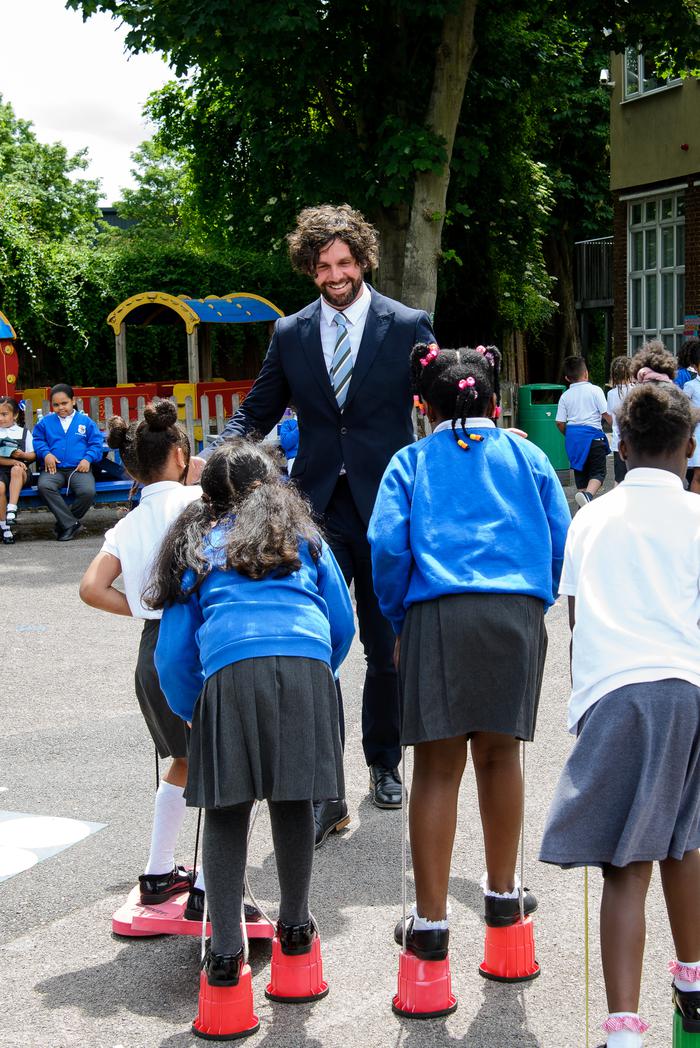 Who we are:
Being at St. George's can be summed up clearly in our vision and culture statements.
Our vision statement is a call to action for all of our community:
Be brave. Be great. Be you.
Our culture statement clearly sets out what it is like to be part of our family:
We are fun. We are together.
We offer weekly tours of the school with the Head teacher or Deputy Head on Thursdays at 9:30am.
If you would like to be part of a tour, please contact the office and book a place on:
020 8699 5127
We look forward to seeing you.
Darren Janes
Head Teacher
St. George's CE School